Furnished Homes
Welcome to Neal Fineman Property Management, your go-to property management company for furnished properties in the beautiful Honolulu area. We are excited to offer our full-service property management expertise to owners of furnished properties who are looking for a stress-free and profitable rental experience.
Our team understands that managing a furnished property can be challenging, with the added complexities of furniture maintenance, rental regulations, and tenant expectations. That's why we have tailored our services to meet the unique needs of furnished property owners in the Honolulu area.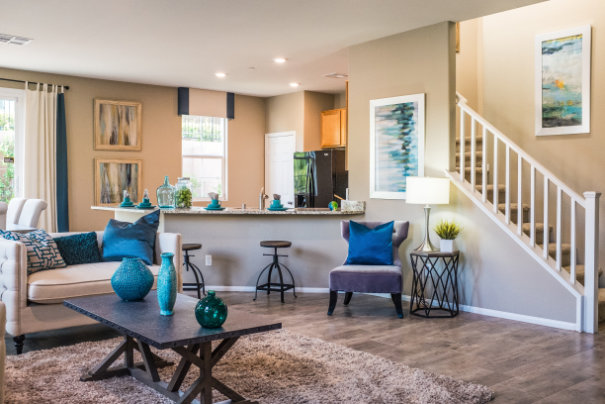 Marketing Furnished Properties
Our experienced team of property managers will market your furnished rental through a combination of online listings, social media, and print media, using high-quality photos and detailed descriptions to attract the right tenants. We understand the importance of showcasing the unique features and amenities of furnished homes, and we know how to highlight the value of your investment.
Tenant Screening for Furnished Properties
We take tenant screening seriously, especially for furnished properties. We want to ensure that the tenants we select are reliable, responsible, and respectful of your property and its contents. That's why we conduct thorough background checks, employment verification, and credit screenings to ensure that your furnished property is in good hands.
Renting Furnished Properties
Renting out a furnished home comes with its own set of challenges, but we're here to help. We'll handle all aspects of the rental process, from lease agreement creation to rent collection. Our team is knowledgeable about local rental regulations and will ensure that your furnished rental is always in compliance with the law.
Maintenance for Furnished Properties
Maintaining a furnished property is crucial to its success, as well as to the comfort and satisfaction of your tenants. That's why we offer comprehensive maintenance services, including regular inspections, repairs, and cleaning. Our team will coordinate with trusted service providers to ensure that any maintenance or repair needs are taken care of quickly and efficiently.
Accounting for Furnished Properties
We understand that keeping track of finances for a furnished home can be complicated, especially if you have multiple properties. That's why we provide detailed accounting and reporting services, so you can stay on top of your rental income and expenses. We'll provide monthly and annual financial statements, as well as access to our online portal, which will help you track your property's financial performance.
Tenant Relations for Furnished Properties
Our property management team knows how to handle tenant relations, and we prioritize building positive relationships with your tenants. We're committed to providing your tenants with a comfortable and safe living experience, and we're always available to answer any questions or concerns they may have. Our team will handle all lease renewals, move-ins, and move-outs, ensuring that the process is smooth and stress-free for everyone involved.
Contact Us Today
If you're looking for a reliable, experienced property management company to handle your furnished home in the Honolulu area, look no further than Neal Fineman Property Management. We offer a full range of services designed specifically for furnished homes, so you can rest assured that your investment is in good hands.
Contact us today to schedule a consultation and learn more about how we can help you maximize your rental income and minimize your stress levels.